Where to find us?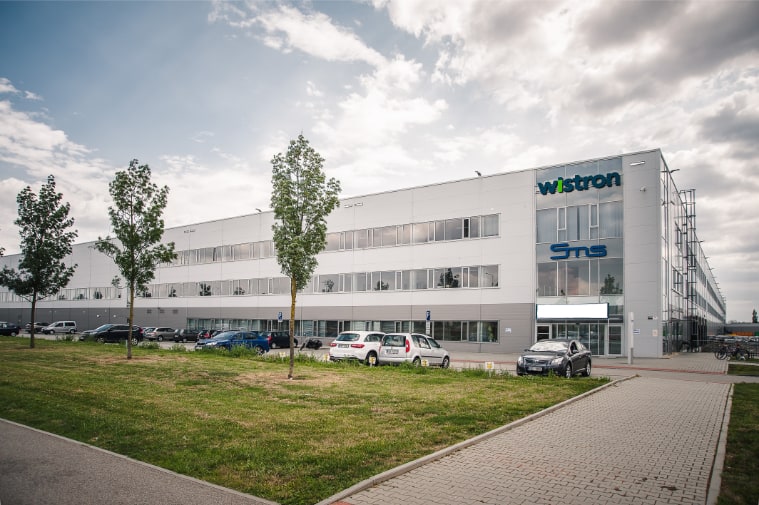 How to get to our company?
By bus No. 77 or No. E50: stop Vlastimila Pecha (note that is a request stop) or by car on road No. E462, exit 261: Brno-Slatina.
Possibility of parking in front of the company building.
Do you have a question or want to know more? Write to us!
Whether you are interested in a specific job position, the course of the selection process or just do not know which position is suitable, let us know about you! We will be happy to help.
Whistleblower Protection – Whistleblowing
As of August 1, 2023, we have introduced an internal reporting system in our company that allows us to report a violation or suspected violation under Act No. 171/2023 Coll., on the protection of whistleblowers, concerning the company or its activities.
The internal whistleblowing system is used for the submission of notifications, both from our employees and from all other natural persons who have performed or are performing work or other similar activities for our company or have been in contact with the company in connection with the performance of work or other similar activities, and who are granted the status of whistleblower in this context by the Employers' Protection Act (Section 2(3) and (4)). Our company does not accept anonymous notifications.
The notification process is simple and all information you provide is confidential and handled in accordance with data protection regulations and, in particular, the Whistleblower Protection Act, whereby the notification is only accessible to the relevant person.
You may submit a notification through the Company's internal notification system or, at your option, use an external notification system to submit a notification to the Department of Justice (https://oznamovatel.justice.cz/).
Methods of notification through the internal notification system
You can make a notification in any of the following ways:
In writing to the postal address below or the email address below
By telephone using the telephone contact listed below
In person (contact the appropriate person to arrange for in-person submission)
Contacts for the internal notification system - whistleblowing: